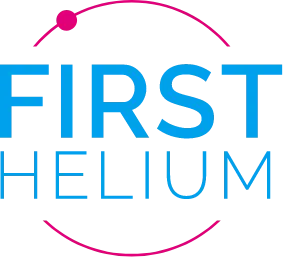 ---
WHY FIRST HELIUM?
First Helium Inc. ("First Helium", the "Company" or "HELI") is a Canadian company exploring and developing a premier helium project in Alberta, Canada. This project provides for a portfolio of high-value, low-risk to high-impact exploration opportunities.
The Worsley Helium Project in northwestern Alberta is an advanced-stage project covering 60,000 acres with multi-commodity exposure to helium, as well as oil, NGL's and natural gas. It holds First Helium's helium discovery well and two successful oil wells. Its fourth well, a helium target, was successfully drilled horizontally and cased for future completion and testing. The company plans to continue drilling at Worsley throughout 2023.

OUR TEAM
First Helium boasts a seasoned management team, board and advisory group with successful track records and experience in energy exploration and production, capital markets and finance, construction and project management, and mining exploration and development.


---
Management
Ed Bereznicki
P.Eng., MBA – President & CEO, Director
15+ years of Corporate Finance, Capital Markets, and Financial Advisory
Expertise as Senior Energy Investment Banker with Raymond James and GMP, 10+ Years of Energy Sector Experience
Over $20 Billion of equity and convertible debt raised for Energy Sector, including successful start-up's and IPO's.
Over 30 successful M&A transactions totaling more than $4.5 Billion in value.
Seasoned Energy Executive with E&P, risk management, operations, and pipeline experience, domestic and international.
---
Robert J. Scott
CPA, CA, CFA – CFO & DIRECTOR
20+ Years Professional Experience In Accounting And Corporate Compliance, Corporate Finance, and Merchant and Commercial Banking.
Senior Management and Board Positions with a number of TSX-V & CSE Listed Issuers.
Raised Over $200mm in equity capital for growth companies.
Hands-on background in IPO's, RTO's, Corporate Re-Structuring, M&A, and Cost-Effective Operations.
---
David L. Safton
M.SC. GEOLOGY WITH DISTINCTION
VICE-PRESIDENT EXPLORATION & DEVELOPMENT
30+ years experience in Alberta's oil and gas sector with large and small companies in both the private and public space, main focus on exploration and development geology
Co-founder/Owner/Operator of a private oil and gas explorer/producer since 1998.
Wide ranging experience in the oil and gas business covering most areas in technical and administrative functions.
Experience in senior management and board positions of public companies.
---
Shaun Wyzykoski, P.Eng.
VICE-PRESIDENT ENGINEERING
25+ years experience in the Canadian Oil and Gas Industry.
Extensive background in Operations, Engineering, Acquisitions and Divestitures, Finance/Capital Markets.
Former COO, Orlen Upstream Canada, Officer, Fairmount Energy and TriOil Resources.
Member of Founding Engineering group at Crescent Point Energy.
---
---
INDEPENDENT DIRECTORS
33+ years in leadership roles in Oil & Gas, Mining, Wireless Communications, and Medical Devices
Held the position of President within a $200MM+ company (Lockerbie & Hole, a division of AECON) and Vice President in two $1 Billion+ operating companies (Flint Energy Services & Stuart Olson).
Extensive experience developing business strategy & leading the successful execution of $1 Billion+ EPC projects worldwide.
B.Sc. Mechanical Engineering and Executive Leadership Programs at Ivey School of Business and University of North Carolina-Kenan Flagler School of Business.
---
35 years Oil and Gas experience
Multiple roles across Operations, Production, and Reservoir Engineering, Gas Marketing, and Business Development.
Devon Canada- Foothills Region Business Development Manager.
General Manager, Technical Engineering, reservoir, business development, and operations for Jackfish, Thermal SAGD.
VP Thermal Ops and VP Production Ops for all Devon Production Ops and Production Support, 105,000 bbls/d with an annual opex budget of $1.2 Billion.
Anderson Exploration- Central & Southern Plains Exploration Manager.
Husky Oil and Ulster Petroleum- Production and Reservoir Engineering; Gas Marketing, responsible for up to 650 wells.
---
---
Founder & advisors
30+ Years Experience Financing Early Stage Resource Companies.
U.S. Silver; Largest Pure Silver Mine In USA.
Founder Sandspring Resources and Carlisle Goldfields.
Promoter With An Extensive Network In Europe, Asia, and North America.
---
36+ Years Of Industrial Experience, Primarily In Cryogenics.
Completed Hundreds Of Projects In 25+ Countries, Including the First Helium Plant in Canada In Over 40 Years.
---
Terry A. Lyons
B. SC., MBA
Lead Independent Director Canaccord Genuity Group Inc.
Chairman and Director, Sprott Resource Holdings Inc.
Director Martinrea International Inc.
Former Managing Partner of Brookfield Asset Management.
Civil Engineer(UBC) with an MBA from University of Western Ontario.
---
Chief Financial Officer of Northwest Refining Inc.
35+ years of experience in the oil and gas industry and energy investment and banking business.
Director of Athabasca Oil Corporation and Hightowers Petroleum and former director of Nexen Inc. Talisman.
MBA from the Ivey School of Business at the University of Western Ontario.
B.Sc. in Geological Engineering from Queens University.
---